On the occasion of the International Women's Day, Gender-SMART embraces and honors the achievements of women who have broken the bias and stereotypes.
Women who have been identified as the first women in their role, present their journey and send powerful messages via their fruitful and motivational stories!
Make sure to follow us on Twitter along with our sister projects #EUSisterProjects celebrating this important day and sharing useful resources to foster gender equality.
Starting with Eleni Keliri, PhD student at the Chemical Engineering Department of the Cyprus University of Technology who answered a series of questions sharing her inspiring journey facing challenges and sharing good tips.
What are the most important milestones in your career?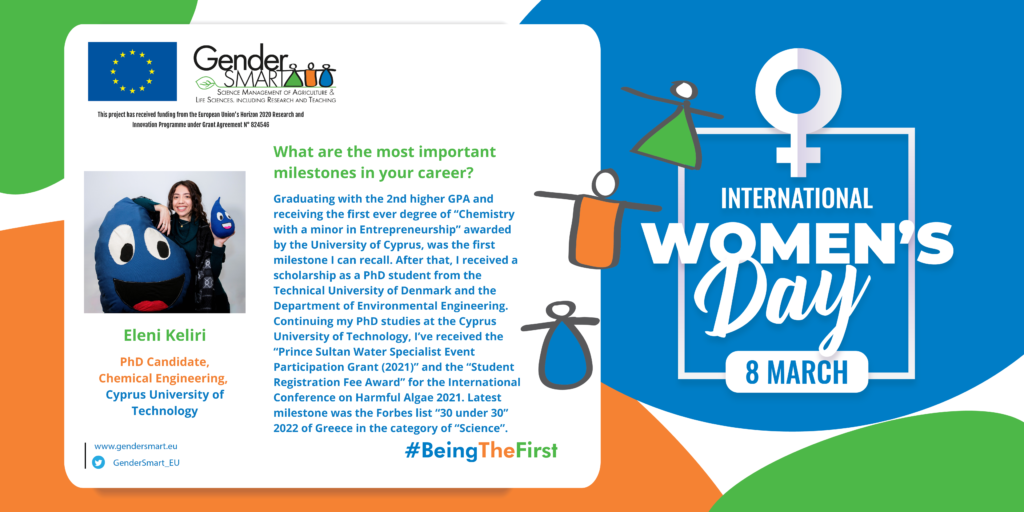 How would you describe the impact in the work you are implementing?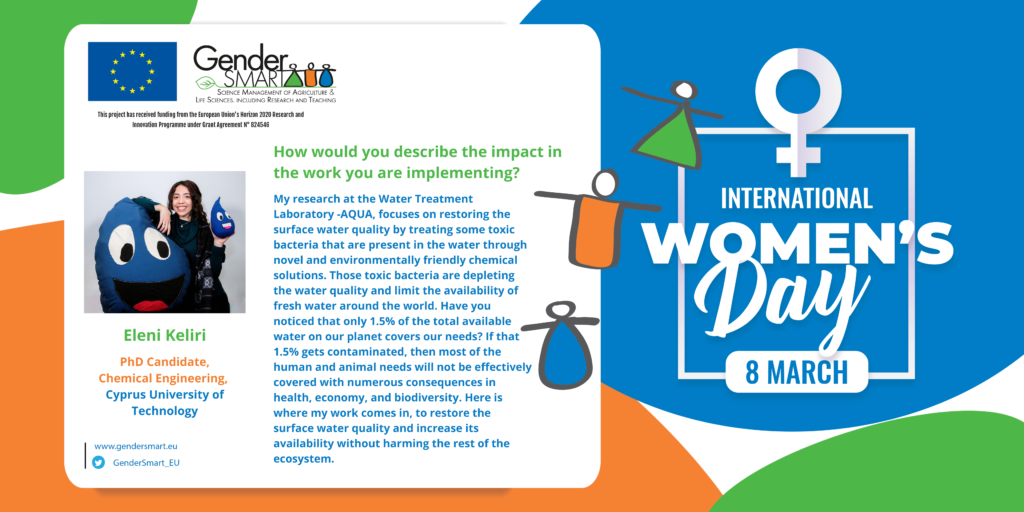 Share any good tips you may have regarding career progression for young women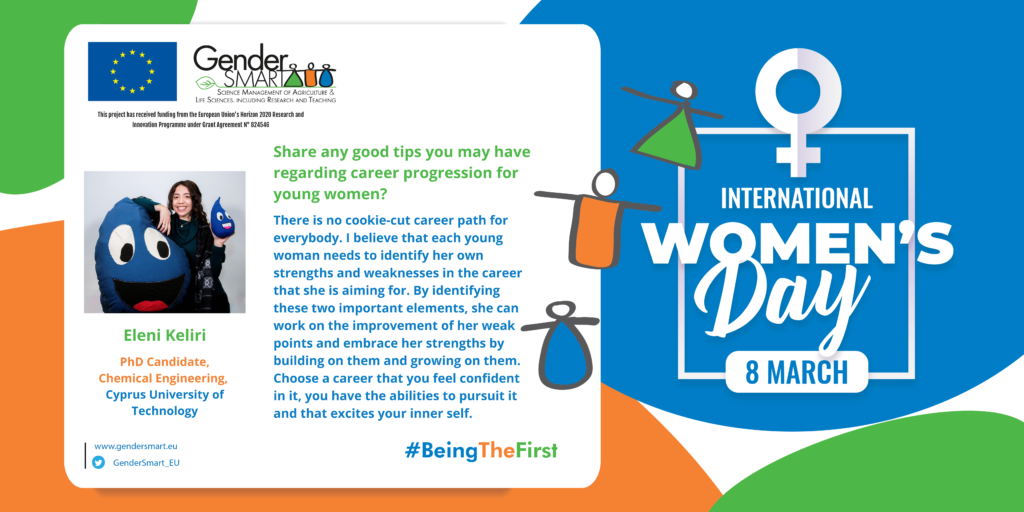 What are some challenges faced in your field?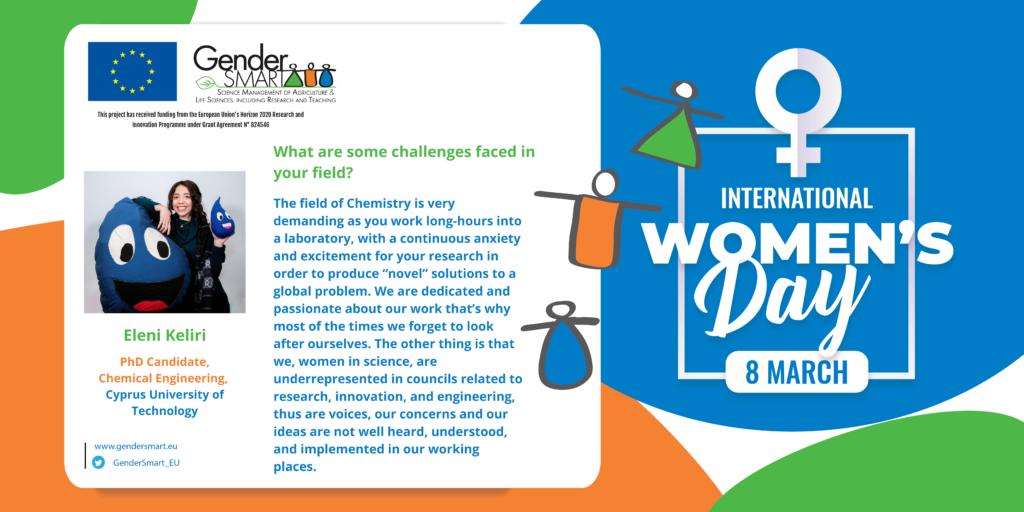 You were recently included in the Greek list of 30Under30 of Forbes, what your experienced taught you?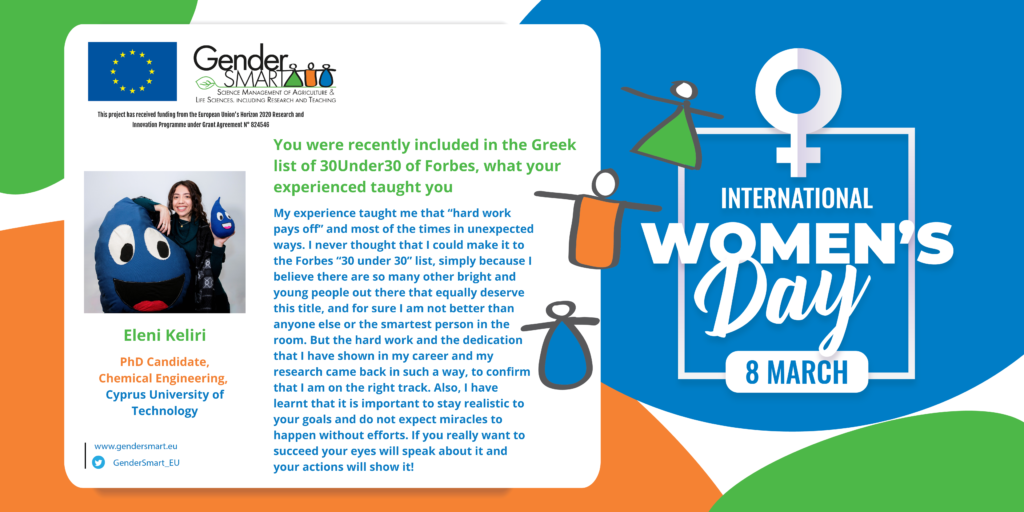 Continuing with Audrey Serna, Associate Professor in Computer Science and Cognitive Science.
What did inspire you to pursue this career?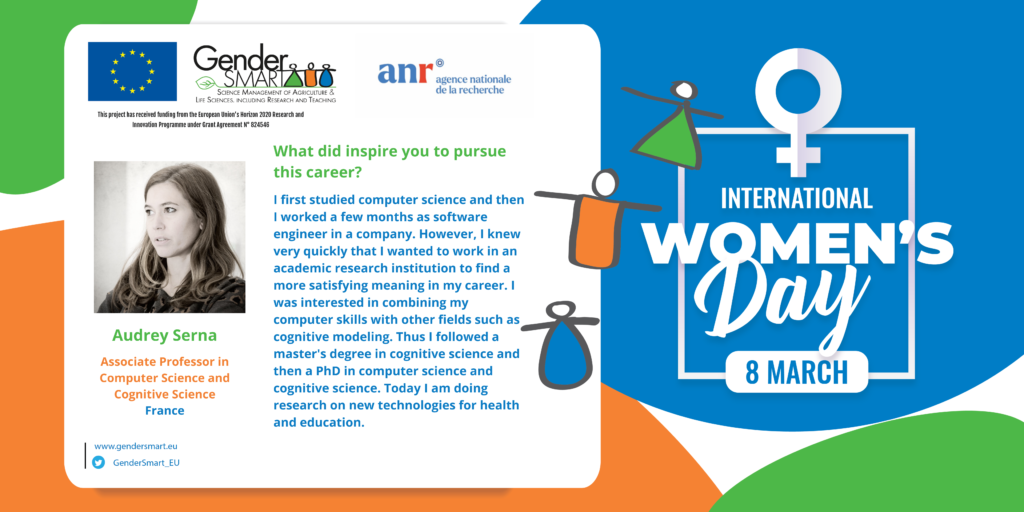 And finally, Francoise Simon-Plas, Researcher in Plant Cell Biology replied to our questions.
What did inspire you to pursue career in plant cell biology? Who was your model?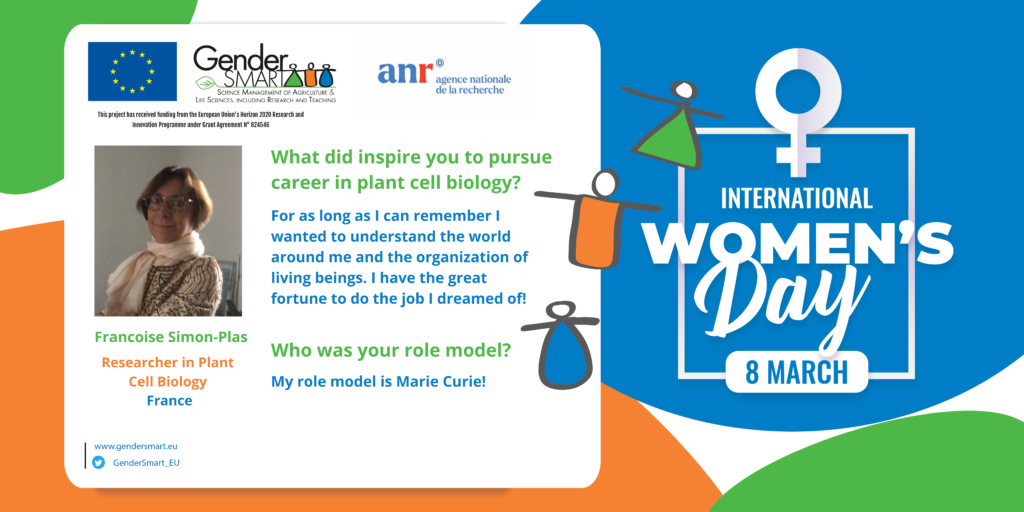 Get inspired with more stories following our previous campaign about Women and Girls in Science with 16 recorded interviews on YouTube.
From the Gender-SMART team: Happy International Women's Day!