After four wonderful years Gender-SMART will soon come to an end. To celebrate, Gender-SMART will hold its final conference in Brussels on 19 October at the Museum of Natural Sciences and online.
Harvesting lessons learned: Inclusive Workplaces & Sustainable Impact
Online registration is mandatory via this link, where you can find out more about the conference and its agenda. In the afternoon Gender-SMART will come together with GEARING-Roles to hold a special event with a focus on the European Year of Youth.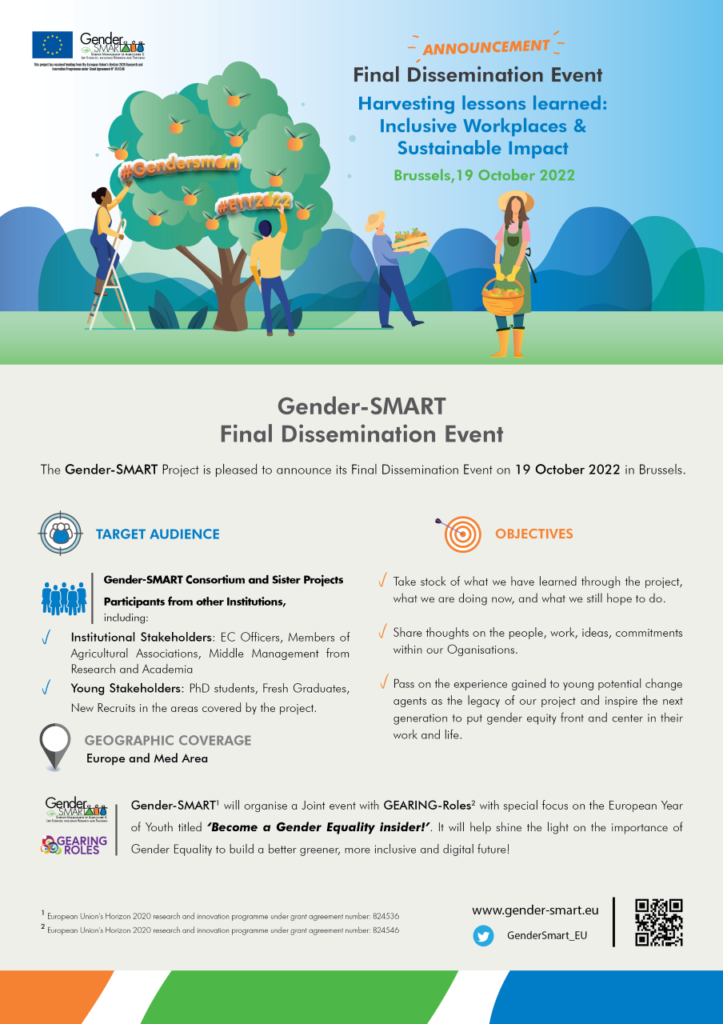 The objectives of our conference are the following:
Take stock of what we have learned through the project
Share thoughts on the people, work, ideas, and commitments within our Organisations with target groups (Sister institutes and stakeholders in the field of agriculture, food, life sciences)
Share good practices on Institutionalizing and Sustaining Gender Equality Action Plans for Research Performing and Research Funding Organisations (RPOs & RFOs).
Pass on the experience gained to young potential change agents as the legacy of our project and inspire the next generation to put gender equity upfront and central in their work and life.